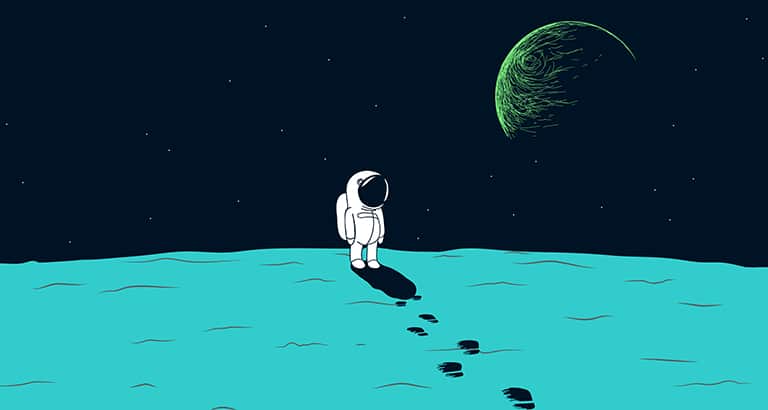 2023 is already off to a rocky start for tech companies and other white collar businesses, and 2022 didn't exactly leave the sweetest taste behind.
Many companies are tightening their budgets. One of the first places they look to save? Outbound sales.
Why? Because they aren't seeing ROI.
FueltoFly Founder and CEO, Daniel Greaves, agrees that revolutionary businesses grow out of the toughest times. WhatsApp, Uber, and Netflix are just some of the names born off the back of the 2007-2009 recession, and let's not forget all the juicy businesses that popped up during the Covid-19 pandemic. So brace yourselves – something could come out of the looming 2023 economic crisis.
Whether you're looking to connect with one of your dream clients or build relationships with investors who are known to put money up for companies in your industry, automated cold outbound is your answer.
I'm sure there's a tool that can do this for me
Hold on. I'm not done yet. You're probably wondering ''what is this blog going to tell me that I don't already know''?
Sure, you'll see lots of information about what to cut in an economic downturn popping up all over your feeds (except TikTok, because I doubt there's an appropriate dance for this one).
Because of this, many companies will look at their outsourced vendors and strive to bring some of that work in-house to cut costs. If you think an inhouse cold outbound team seems like an unnecessary expense – a "luxury" function with little to no ROI – you're (understandably) mistaken.
Here are three ways that cold outbound done at scale could add value to your business:
1. If cold emailing feels like a chore, you're doing it wrong
Nobody wants to have a sales rep who's stuck building lists and figuring out how to write email copy – more time here, means less time closing deals. By not testing and iterating your cold email sequences (which is the only way to really improve your outbound strategy), your reps aren't squeezing all the juice from their lemons.
Cold email is definitely not overnight magic, but with the right infrastructure, you'll be doing outbound at a scale you never imagined.
2. Cold email at scale is relatively inexpensive
Cool, I get it. You need to be risk-adjusted and future-focused – "get rid of what doesn't benefit you" is the motto for 2023, right?
Cold email that's backed by data-analytics is one of the most cost-effective ways to keep running outbound for your company, even when it seems like the economic climate is against you. A good cold email sequence done at scale can generate interest rates of between 2-10% and requires less capital than other channels, which means the ROI per lead is exponentially higher.
A 2022 Harvard Business Review article mentions that inefficient ways of spending should go, and that embracing speed and agility is one way to save on your marketing budget. You gonna argue with good ol' HBR?
3. Prioritizing deliverability ensures your cold emails get replies
Deliverability is a measurement of how many of your emails actually land in a prospect's inbox, as opposed to ending up in spam folders. Many companies in the cold email world overlook this element and therefore aren't able to see which emails have bounced and ended up in the wrong place.
It's understandable though. Deliverability is a complicated process (and one which we take very seriously at FueltoFly).
It's a tall order to expect revenue teams to know about email authentication like DKIM, DMARC, and SPF. It's not their job to win the war against Google's spam filters.
The reality is that sending outreach at scale requires a healthy email infrastructure setup. This way, you're geared for performance and convenience, and guaranteed to wake up to replies in the inbox – knowing you have enough lines in the ocean of your total addressable market.
It is possible to do cold outbound at scale. It's possible to automate the tedious parts of the job, optimize the crucial human elements, and get reliable, actionable data at the same time.
It's also possible for this channel to yield measurable ROI.