FUELTOFLY CASE STUDY

FueltoFly has proved to be an invaluable extension of the SnackMagic Sales and Growth team. Their end-end offering has really allowed us to run targeted cold outreach in a way where we've seen a consistent inflow of leads to the top of our sales funnel. The FTF team is always available to ideate around launching new sequences from which we not only generate new business but also gain data-driven insights on exactly who is engaging best with the Snackmagic offering. We hope to continue reaping the rewards of a great working relationship!



Conversations generated:
194
Industry:
Corporate Gifting
Customer Story
SnackMagic provides companies and organizations with 100% personalizable snack boxes, corporate gifts, and company swag. Up to 70% of company merchandise (think branded pens or lanyards) and snacks that are given to company employees goes to waste. SnackMagic solves this problem, delighting employees, members, or event attendees by allowing them to pick the exact snacks they want based on a set budget – best of all, they cater for remote teams by delivering worldwide. 
Due to SnackMagic's versatility, the client required multiple outreach campaigns. These campaigns focused on two main product offerings: Personalized and customizable snack boxes, as well as branded swag.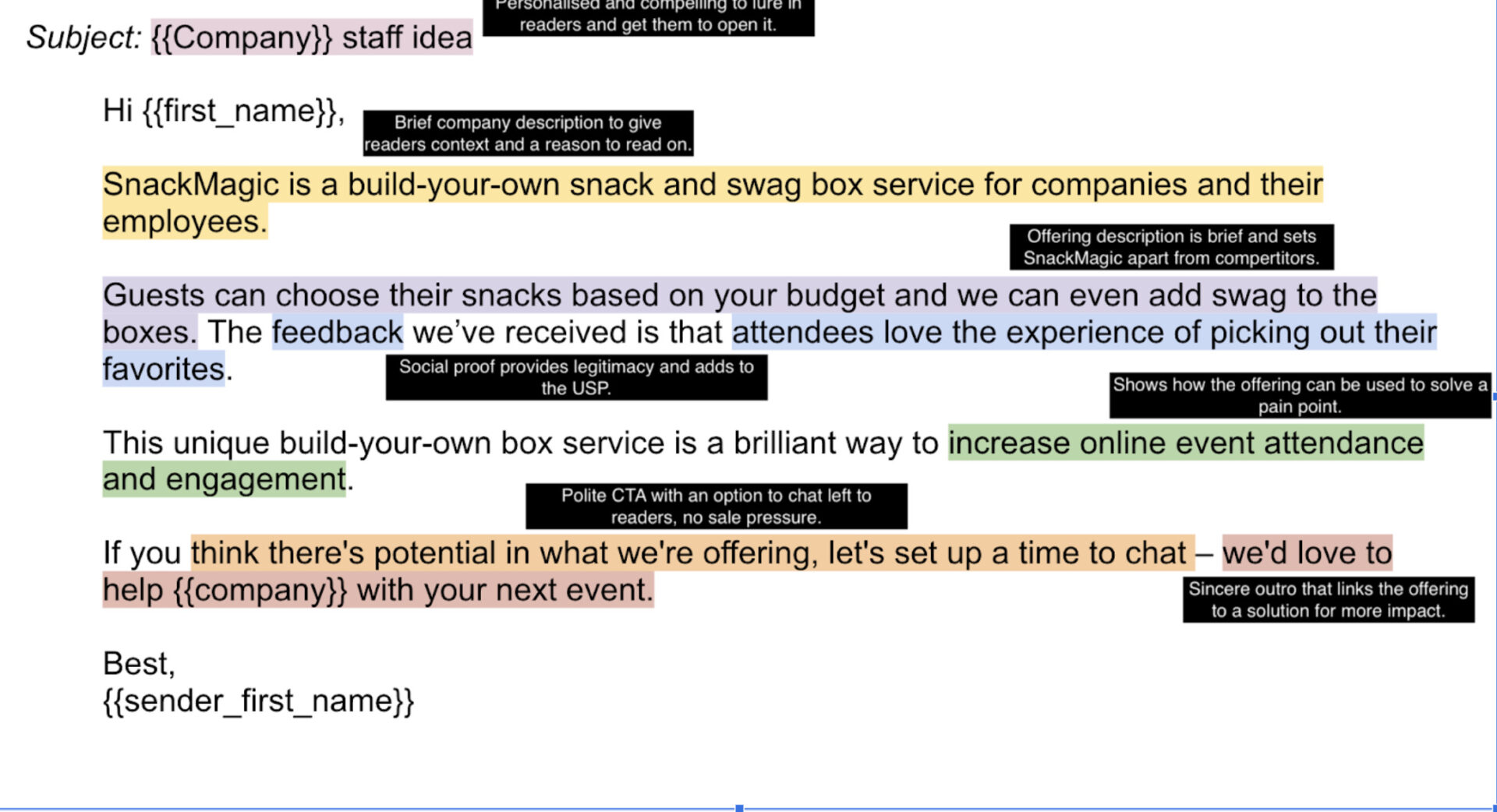 Furthermore, the campaigns targeted 4 broad audiences spanning more than 10 unique, highly targeted email campaigns, each with their own set of personalized copy. These audiences were: HR and office leaders, decision makers at smaller startups, events leaders, and decision makers of organizations.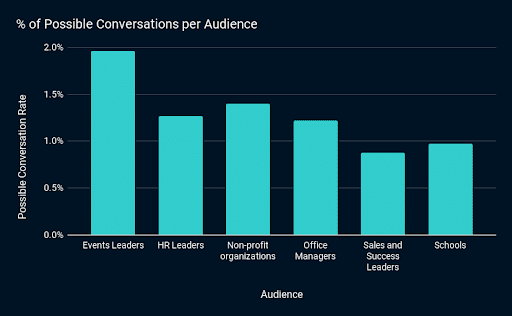 At close to 2% possible interest, events leaders resonated most with SnackMagic's offering, potentially due Covid-19's impact on remote/hybrid events. Sales and success leaders (who could potentially use the product as a corporate gifting alternative) were the only audience to see a possible conversation rate of less than 1%.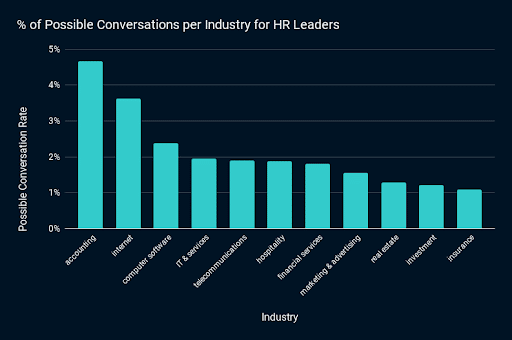 Honing in on the HR leaders audience, it's interesting to note which of the targeted industries led to the highest possible conversation rates. The accounting industry had an impressive possible conversation rate of nearly 5%, followed closely by tech industries such as internet, computer software, IT, and telecommunications.
While the insurance industry did not resonate well for HR leaders, this industry was the top performer for events leaders – once again highlighting the importance of segmentation and prospecting.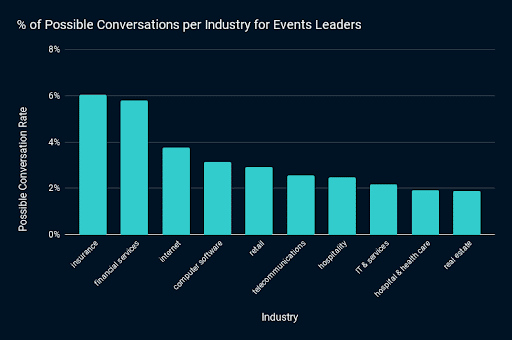 As with many other campaigns, Wednesday was the day of the week with the most replies. Unsurprisingly, Monday and Friday saw the fewest number of replies.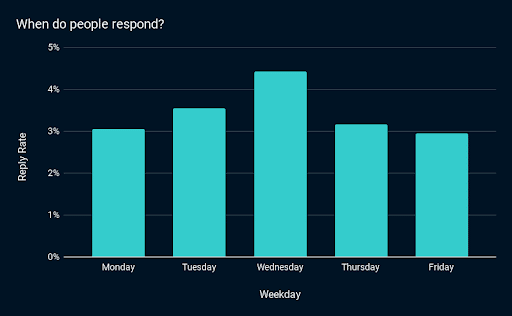 FueltoFly continues to operate as an extension of the SnackMagic sales team by using data to connect with their ideal clients. At the time of writing we've also started running outreach for an array of different Snackmagic offerings where we hope to keep delivering the same quality of our service.