WITH THE POWER OF DATA SCIENCE
We find the exact leads you're looking for
FueltoFly gives you the best calculated B2B outreach, delivered direct to your inbox.
Learn More
Get Started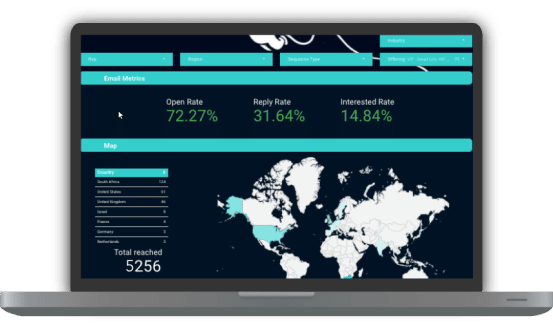 Tap into your best market
With our data centric approach, you'll discover where you're most valued, how your best market works and break into new segments that resonate.

Deliverability Infrastructure
Deliverability is the foundation for any successful B2B outbound email campaign. We achieve this by setting up a separate email infrastructure optimized for performance and convenience.

Build a List of Qualified Prospects
We take the time to understand your customers' characteristics and nuances. Our B2B prospecting team will build targeted lists, based on industry, job title, location, keywords. and further granular data points available to us.

Targeted Email Outreach
Our B2B email outreach sequences are curated and configured in a hyper-personalized and conversational way that helps you build relationships with dream clients.

Data Analysis
We have a dedicated data team to optimize your B2B sales outreach at scale and iterate through lists with high lead generation potential.
Our Services
There's a reason we specialize in email - It's super difficult to master.
After years of testing, tweaking and optimizing, we've taken this to a whole new level from email deliverability to optimized copy & prospecting. All you need to do is sit back and continue the dream conversations that roll in to your inbox on a daily basis.
Learn More
Great service, great leads, great people! Thank you for helping us generate powerful leads and then assessing the insights off the back of the feedback. Look forward to working with you again!

Simon Ellis
CEO at Smartwage
FTF is a pleasure to work with - we've had a great response rate on a channel that I never knew could be this effective. Great customer service, always available and willing to partner with us on growing our start-up business. I would recommend them to anyone needing to fill their sales funnel.

Elshe Naude
Co-founder & Director at BreatheCO
FTF has been incredible to work with. A true hidden gem. Our business has a unique offering that they were able to quickly understand and more importantly, they have generated an impressive amount of leads. If you get a chance to work with them you won't ever want to let them go. We look forward to our continued working relationship together."

Alan McGrath
CEO of OTCTrade.com